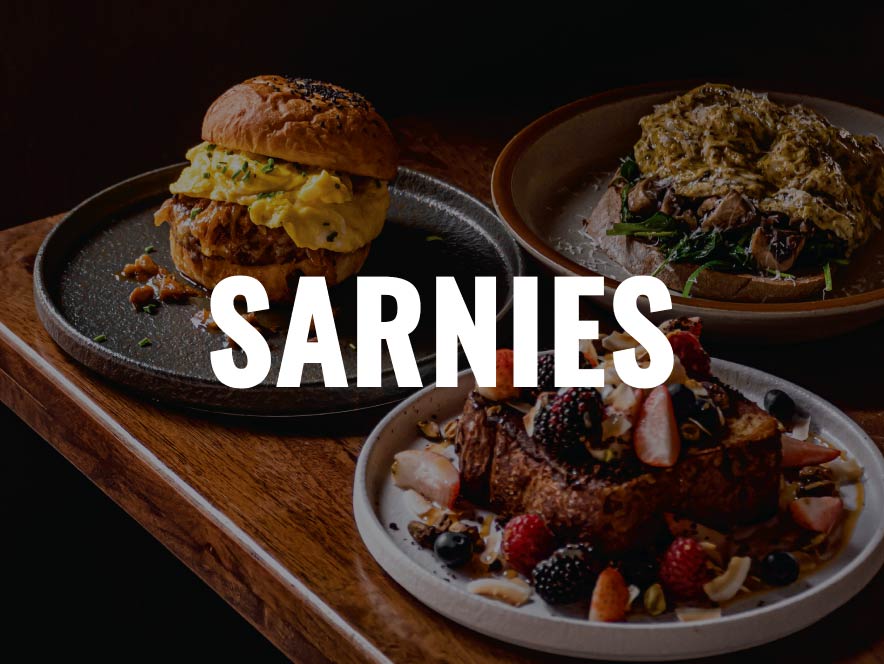 Contact Opel Prestige Partner
Get 10% off food bill
Sarnies is genuine, good ol' Aussie style grub packed with flavour and made with all things fresh.
Hearty fare throughout the day.
Pimp your own breakfast from an exhaustive list of options (house-cured bacon for starters), massive salads and sandwiches for lunch, and simple punchy dinner plates perfect for the evening out.
Don't forget freshly roasted coffee in-house by our A+ coffee team that makes for every single cup that goes out.
Singapore, we've got your back.
Terms and conditions
Produce valid Opel car key to enjoy discount
Key in promo code to receive discount on first-time purchase from e-commerce store and single-purchase retail beans (https://sgcoffee.sarnies.com)
Promo code will be provided via email
Valid till 31 December 2021
Located at
136 Telok Ayer St, 068601
Opel Singapore may at our discretion add, modify, cancel or discontinue any Opel vehicle owner's rewards program or any promotional program on terms and conditions as determined by us. Details of these programs will be made known to you through our website and other official publicity materials. We will not be liable for any loss to you due to changes to the list of partners.
We are not responsible or liable to you for the quality of any goods supplied, the performance or representations of any services provided by a partner. You will resolve any dispute directly with the partner. You shall not use a claim, dispute, counterclaim, or right of set‑off which you may have against a partner as a basis to make a claim against us or refuse to pay us such amounts which are due and owing to us.