Porcelain Café by Gratefood Co.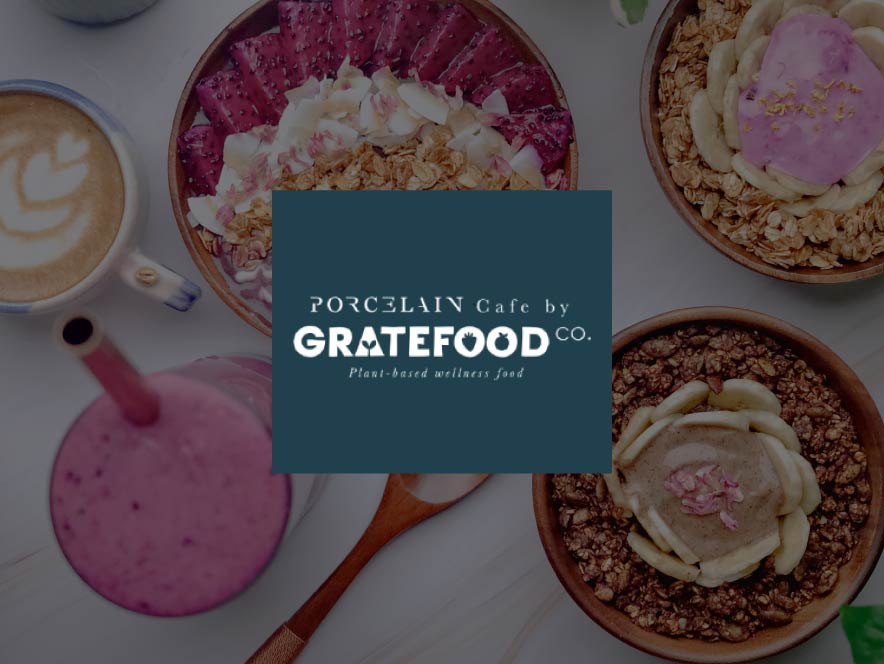 Contact Opel Prestige Partner
Get 10% off regular menu items
A plant‑based wellness café nestled in Porcelain Origins at The Paragon serving Singapore's first mushroom & adaptogen specialty coffee, açaí, chia & coconut yoghurt bowls, really thick smoothies, dairy-free superfood specialty coffee, vegan ice cream, and bakes.
All our products revolve around the focus of plant-based wellness, as we firmly believe beauty is nourished from within.
The name Gratefood sprouted from our thoughts of "gratefulness" and "great food" where we are grateful for plant‑based food which is kinder to our environment and nourishes us to health and happiness.
We want to be advocates of small changes where we can collectively bring about meaningful improvements to better health, happiness and the environment just changing one of your meals a day.
Terms and conditions
Valid for dine-in only
Produce valid Opel car key to enjoy discount
Discount not applicable for Smoothie Art Bowl, vegan bakes, and ice cream
Not valid with other promotions
Valid till 31 December 2021
Located at
290 Orchard Rd, #04-48 The Paragon 238859
Opel Singapore may at our discretion add, modify, cancel or discontinue any Opel vehicle owner's rewards program or any promotional program on terms and conditions as determined by us. Details of these programs will be made known to you through our website and other official publicity materials. We will not be liable for any loss to you due to changes to the list of partners.
We are not responsible or liable to you for the quality of any goods supplied, the performance or representations of any services provided by a partner. You will resolve any dispute directly with the partner. You shall not use a claim, dispute, counterclaim, or right of set‑off which you may have against a partner as a basis to make a claim against us or refuse to pay us such amounts which are due and owing to us.