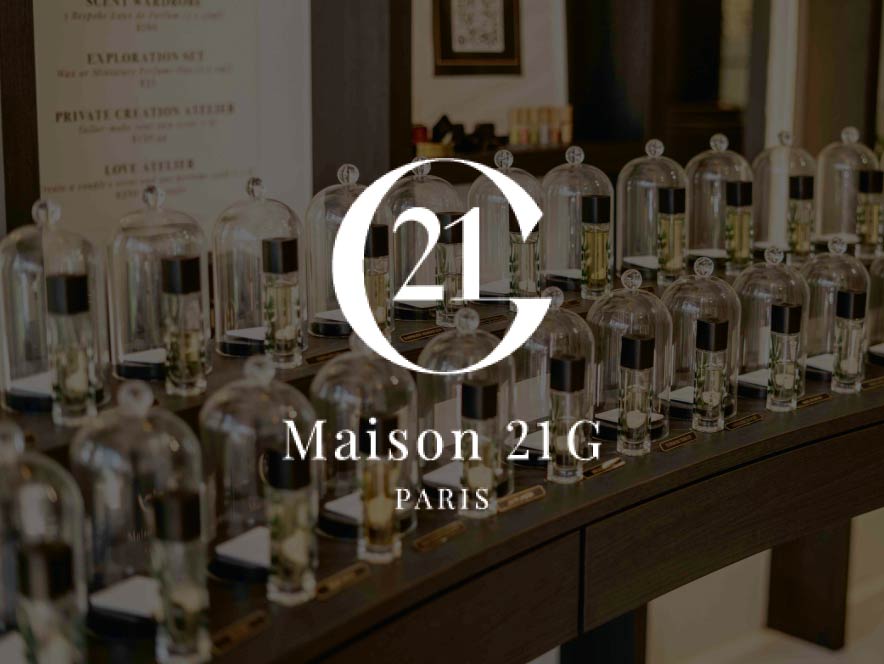 Contact Opel Prestige Partner
Get 10% off products and private workshops
Maison 21G is a unique brand revolutionising personalisation in haute perfumery.
We empower all to design their scent in total freedom.
Armed with a wealth of knowledge from her 20 years in perfumery, our founder Johanna Monange has been working with various fragrance powerhouses as a scent designer and a creative director for world famous brands.
Thanks to her revolutionary technology, she is able to cut all perfumery intermediaries and bring high quality scents directly to the consumer.
Johanna wishes to empower all to craft a perfume according their taste and the occasion.
Terms and conditions
Produce valid Opel car key to enjoy discount instore
Use promo code upon checkout for online purchases
Promo code will be provided via email
Advance booking required for workshops
Discounts only applicable to boutique at Duxton
Valid till 31 December 2021
Located at
Opel Singapore may at our discretion add, modify, cancel or discontinue any Opel vehicle owner's rewards program or any promotional program on terms and conditions as determined by us. Details of these programs will be made known to you through our website and other official publicity materials. We will not be liable for any loss to you due to changes to the list of partners.
We are not responsible or liable to you for the quality of any goods supplied, the performance or representations of any services provided by a partner. You will resolve any dispute directly with the partner. You shall not use a claim, dispute, counterclaim, or right of set‑off which you may have against a partner as a basis to make a claim against us or refuse to pay us such amounts which are due and owing to us.